This weekend a new Ute Hub mobile app hit both the Android and iOS app stores! Be sure to update the app. This app features some bug fixes and two NEW features:
Private Messages – send messages to/from other Ute Hub members
Member List and Profiles – tap on a user's icon and go to their profile and latest activity
Member List
Tap the "Members" icon on the home screen. The latest active users are shown in a list.  Use the filter button to view lists by active, alphabetical, newest, popular, or random.
Tap the "Search" button in the Members list to find members.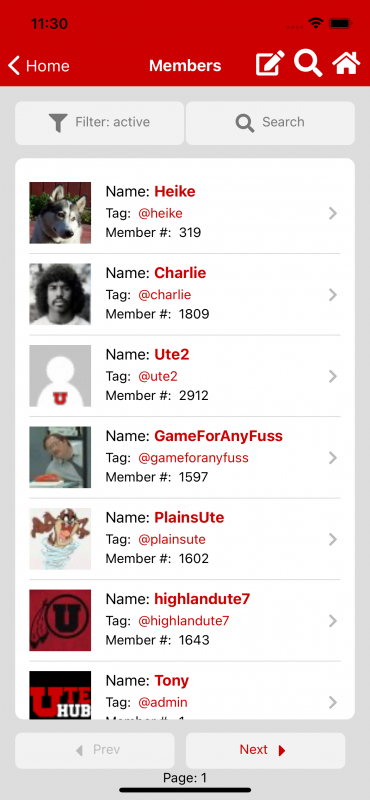 Messages
If you have unread messages, the Messages icon on the Home screen will turn green and say "you have mail," just like AOL.
There are a few ways to send a private message on the app.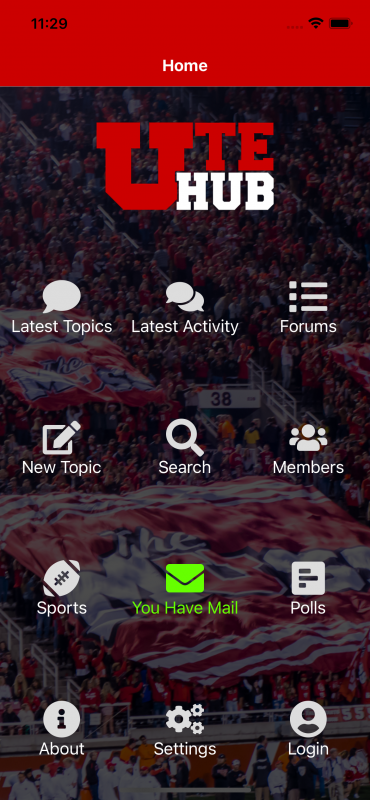 Tap the user's icon to go to their profile. From the user profile, tap the "send message" button.
or
Tap the Messages icon from the home screen. Tap "compose." Enter the user's hashtag and compose your message.
or
Tap the Messages icon from the home page. Tap "Search Users" and find the user to message. Tap "send message" on the user profile you searched for.