Written by:
Tony |
Date:
Friday, December 23rd, 2016
Categories:
News
---
To make Ute Hub more enjoyable for all of us, please follow these site rules:
No spam
No hacking the site
No spoofing member accounts
No personal attacks
No misuse of the personal message system (sending mass messages, spam, solicitations)
No topic hijacking. Start a new topic instead.
Post topics once. Do not copy/paste the same topic in multiple places.
Keep topics in the right category (no football posts in the politics category!)
Keep content moderately clean and office/family friendly (no gore, porn, etc). Certain swearwords will be automatically filtered.
Ute Hub has a zero tolerance policy on spam, porn, hacking the site or user account spoofing. Any users who violate that policy will be banned, forever.
---
Written by:
Tony |
Date:
Tuesday, September 20th, 2016
Categories:
News
---
It is with great pride and satisfaction that I announce the one-year anniversary of Ute Hub. The site opened exactly one year ago today.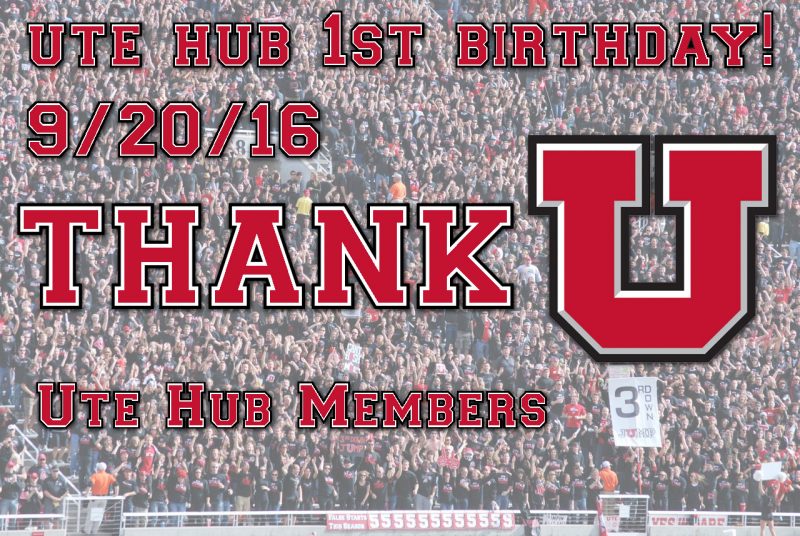 The Beginning
I saw a need for a new, modern, functional, mobile friendly Utah Utes fan site and decided the only way it would get done the way I wanted was if I build it myself! As a web developer and web host by trade, I had/have the tools and skills to design the site, improve it, and host it.
The Last Year
A lot has happened in year one of Ute Hub's existence. Over 900 members have signed up. Over 11,500 forum posts and replies have been penned in roughly 1,800 topics. After a few weeks of being online, many requested a "threaded" format similar to UteFans.net and Cougarboard and other sites. It was a big programming and design challenge to come up with a layout which uses the best parts of the "old-school" design, but incorporates modern and mobile friendly features. It was a hell of a winter project and I spent probably 100+ hours tinkering around with it.
Once the threaded view was done I wanted to incorporate a post rating system. Other sites have stars, but I liked the idea of a thumbs up/thumbs down system. Like or dislike. I paid for a one year license for a system, but decided I would program my own, because I'd rather spend 50 hours programming something than pay $60 for a damn year. I'm stubborn like that, pun intended. The like/dislike system is my own creation and working great. Thousands of likes and just a couple of dislikes have rated thousands of posts.
This fall I took on a very cool and fun project to help the site grow and become more interactive, Pick Em. The great suggestion of a member sparked a high interest in me because it would be a programming challenge and would be a great way to generate discussion and gain new members. So far Pick Em has been a huge hit with over 150 competitors each week making their picks for Pac-12 games.
Members
I can focus on the nuts and bolts of the way the site is programmed and all that, but it would mean NOTHING without members and member participation. Ute Hub members have taken on a great role in participating and creating great content and discussion points. So many of you come up with amazing takes, stats, research, and opinions. It's fantastic and the HEART of what is making Ute Hub the best Ute Fan site in the universe. For that I thank U.
The Future
This site is a labor of love for me as a web developer and huge Ute fan. I don't "need" to make money off of it to keep it running, or to pay my legal bills. I've placed a couple of google ads on the site in hopes that the site can perhaps pay its own way.  The site did make $1.00 the other day.  I guess you have to start somewhere.
As far as the future of the site I plan to continue to spend a chunk of my free time improving it. I would love to refine or create an even better "view" for mobile.  I would like to make my own chat for the site too.  I'd love to make any improvements I can in hopes of helping the site grow and flourish.
Conclusion
Once again I think YOU, the Ute Hub members.  Without you this site would be nothing.  Thanks for your continued participation and be sure to invite all your friends to join up.
Tony Korologos – Ute Hub Admin (I use my real name because, well, I don't need to use a fake name).
GO UTES!
---
Written by:
Tony |
Date:
Monday, October 5th, 2015
Categories:
Football
•
News
Tags:
ESPN
•
Football
---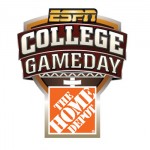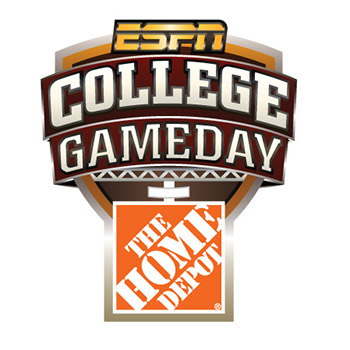 SALT LAKE CITY – ESPN College GameDay is coming to the University of Utah this weekend, with a variety of shows airing from Presidents Circle starting at 10 a.m. MT Friday and concluding at 10 a.m. Saturday. All events are free and open to the public. No. 5 Utah will host No. 23 California Saturday at 8 p.m. MT in a game that will be televised by ESPN.
ESPN will begin broadcasting shows from Presidents Circle on Friday from 10 a.m. to 3 p.m. MT with a live show scheduled from 12:00-12:30. It will be a carnival-like atmosphere on Friday with sponsors such as Pizza Hut, Home Depot, Coke Zero and Cheezit offering promotional items, food sampling, games and a sign-making competition.
Beginning at 6 p.m. Friday, overnight camping will be permitted in Presidents Circle. All camping gear must be cleared by 4 a.m. Saturday and fans will be admitted into the GameDay site starting at 4:30 a.m. The first 300 people in line will earn a place in the pit, located immediately adjacent to the GameDay set. While signs are encouraged, fans should be aware that prohibited items include projectiles, signs on sticks, food or drink, backpacks or purses.
People with Crimson Club tailgate passes may begin parking in the Guardsman Way lot at 10 p.m. Friday or when the lot is cleared. Fans with the proper parking pass who choose to camp in other lots around campus may begin setting up after 6 p.m. Friday.
On Saturday morning, there will be free parking for the general public in the Merrill Engineering lot and fans are encouraged to arrive at the GameDay grounds on Presidents Circle by 5 a.m. for the start of the live hits.
The ESPN College GameDay show will air from 7 a.m.-10 a.m. and will feature hosts Lee Corso, Kirk Herbstreit, Rece Davis, Desmond Howard, Sam Ponder and David Pollack.
ESPN College GameDay previously visited Salt Lake City in 2004 and 2010.
This post courtesy of the U of U Ticket Office.
---
Written by:
Tony |
Date:
Sunday, October 4th, 2015
Categories:
News
---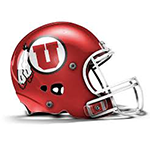 Today marks the two week anniversary of the opening of Ute Hub.  Things are settling down now.  Signups are a few per day now, not 250/day that we saw in first couple of days.  Membership is at a little over 700 now.
This past week I setup a Ute Hub Facebook and Ute Hub Twitter.  Give them a follow!
I've been working on some site improvements.  I started some PHP programming of the "retro" forum thread style.  Got the basics done.  I also redesigned the forum index page.  The out-of-the-box one sucked.
Forum activity has been great.  The forum is now at roughly 3500 posts since the site opened.  That's awesome.
In the two weeks the site has been in operation the Utes have crushed the Oregon Ducks 62-20 in Eugene, and ESPN Gameday has decided to come here.  Oh, and the Utes vaulted up to #5 in the college football rankings in the AP poll.  Of course, Ute Hub claims full credit for the Utes' success!
I installed the Tapatalk system here for those who like to use the Tapatalk app to read forums on their mobile devices.  The users who prefer that have been very excited.  I hope to continue the design of the site so that such a thing isn't necessary.  Until then, Tapatalk is alive and well.
Earlier today I put the first small google ad on the site.  There are some expenses involved for hosting, some apps (chat, like), and so on.  I'd like to see for now the site at least attempting to cover its own costs.  If not, at least contribute a bit to it so I'm not totally out of pocket.  Not to worry though.  The site is registered for three years and there's no risk of "not paying the bills" and having the site go down or anything like that.  But I'd like to see it pull its own weight.
This past week was a bye week.  Coming up is the Cal game with ESPN in town.  I'm working to arrange a Ute Hub member meetup at the tailgate.
I'm also thinking of whipping together some Ute Hub cards to hand out at the tailgate and the game.
Looking forward to week #3!
GO UTES!
---
Written by:
Tony |
Date:
Monday, September 28th, 2015
Categories:
News
---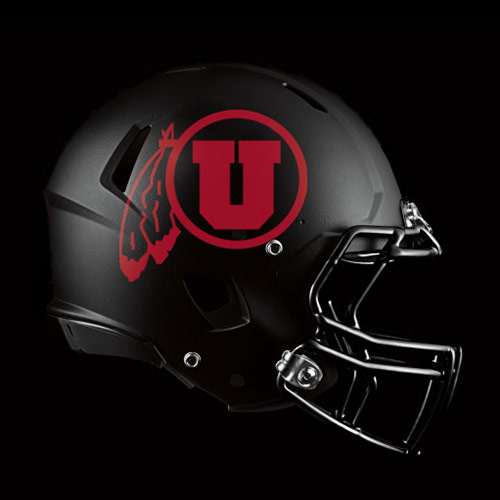 What a first week for Ute Hub. It's not possible to document everything that happened, but the first few days were so crazy that my mind was completely buzzing, like I'd been on a bender in Vegas for days with no sleep. From new member signups, deployment challenges, cyber attacks, email problems… there was a lot to tackle. The site rolled on, no crashes, no hangups, and logged quite a bit of traffic and user activity.
During the week I setup the forum, social style user profiles, blogs, mobile view, chatroom… and spent days tweaking small parts to improve the user experience.  It's a good start but we're nowhere near done yet!
User/Forum Stats
New member signups: roughly 675
Forum posts/replies: roughly 2600
First poll concluded: 474 votes
Spammers/bots deleted: 400
Site Stats
In the first week of operation Ute Hub produced some fairly mind boggling stats, in part thanks to many discussions over at UFN as to whether or not the site sucks and who is visiting and all that… Here are some stats for the first 7 days of the site's existence.
Unique visitors: 26365 (max single day 7551)
Hits: 1878220 (max single day 398410)
Pages displayed: 211105 (max single day 52103)
I'm sure things will subside a bit with the bye, and lack of discussion in other sites, so I don't expect this week to be crazy like that.
Let's keep building and making the site better though your participation and my web geekiness. Invite some friends.
---
Written by:
Tony |
Date:
Thursday, September 24th, 2015
Categories:
News
---
Many users who were registering didn't get their activation emails. This is because of a few things which were involved in the setup of the email and server for the site. A large portion of those things have now been fixed, and I manually emailed and activated some 70 users. It was a long day.
---
Written by:
Tony |
Date:
Wednesday, September 23rd, 2015
Categories:
News
---
I can barely move my right arm/hand/fingers…  I've clicked the delete button hundreds of times today due to the massive influx of spambots.  I should know better, having launched so many websites in the past but in my excitement I forgot to implement some antispam measures.  Finally the spambots found a new place to attack while I was dreaming of the Utes beating Oregon last night.  About 400 bots registered and posted some kind of content spam, fortunately none of which made it to the actual forums.  The spam was within their profiles, which made them easy to spot and delete.  But the social software I'm using makes administering this type of thing difficult.  I chose WP for the site because of a few reasons, over the other engine I know well called Joomla.  In the Joomla world dealing with that issue would have been much easier.
Membership has been at a massive growth rate for the first three days, but slowed today, probably because of the Hub related posts at UFN being buried and no new ones posted.  I'm not personally posting any solicitations and quite honestly at this point there is quite a revolt of members there who are against the Hub's existence.  So that's fine.  I'm still a loyal member there and hope to stay that way, while also continuing to work and build this into the best Ute fan site, period.
Site Improvements
Today I took on a few site improvements.  I put some new modules on the right column near the forum.  One shows forum stats and the other the most recent topics.  The modules out of the box looked terrible so I fixed them up a bit.  I also did quite a bit of research on a threaded view for the forum posts and replies.  Each individual topic is threaded, sort of but not what people are asking for.  I think something like that would need to be hard-coded.  So not likely this early on until I have time to do coding in the winter.
The first person who wants to advertise sent me an email this morning.  I called him and we had a nice chat.
---
Written by:
Tony |
Date:
Tuesday, September 22nd, 2015
Categories:
News
---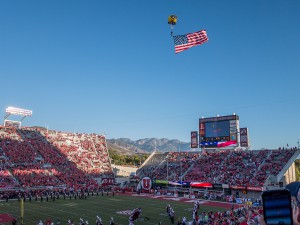 As I knock on wood, Ute Hub has been online 100% since the time I flipped the switch for it to be live and open to new users.  The email problem has been a complete HELL though.  I've had to manually approve accounts one by one, and because of the IP ban, I'm responding to people with my gmail account instead of my Ute Hub account.
Right now there are 63 users who haven't activated their accounts, because they've never seen the activation emails.  I can activate them all in a couple of clicks, but then IF they do find those activation emails and try to activate their accounts, it will throw an error and they won't realize they could just log in.   Tough call.
Current membership is now at 554 users, not bad for 2 days, 12 hours.  In fact, it blows me away.  I'm thrilled with the members joining and hope I can deliver them a great "hub" for Ute talk and community.
---