---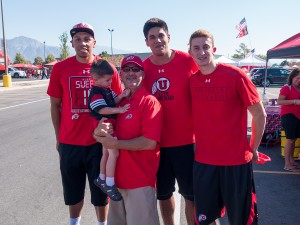 My name is Tony and I was born a Ute. In fact, my dad was at the 1965 Utah vs Wyoming football game when they announced over the speakers at the stadium that my mom was in labor and he needed to rush to the hospital. A new Ute was born.  More importantly the Utes beat Wyoming that day 42-3.
As a web developer and web host I saw a demand for a Ute fan site which is modern, mobile friendly, and fan friendly. I figured it would be a great way to express my love for the Utes and give back to such a fun and loyal community. I hope Ute Hub becomes "the" destination for Ute talk. I'll work hard to make the site as good as it can be.  If you have suggestions or comments, send me a note.  I'm happy to explore new ideas about the site and ways to make it better.
I appreciate you stopping by and hope you spread the word about Ute Hub. Tell your friends check it out!
GO UTES