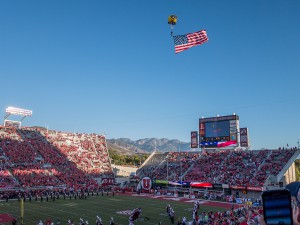 As I knock on wood, Ute Hub has been online 100% since the time I flipped the switch for it to be live and open to new users.  The email problem has been a complete HELL though.  I've had to manually approve accounts one by one, and because of the IP ban, I'm responding to people with my gmail account instead of my Ute Hub account.
Right now there are 63 users who haven't activated their accounts, because they've never seen the activation emails.  I can activate them all in a couple of clicks, but then IF they do find those activation emails and try to activate their accounts, it will throw an error and they won't realize they could just log in.   Tough call.
Current membership is now at 554 users, not bad for 2 days, 12 hours.  In fact, it blows me away.  I'm thrilled with the members joining and hope I can deliver them a great "hub" for Ute talk and community.