An option I have here for the reply format is "threaded" vs "non-threaded." In threaded replies the reply is indented from the post the person is replying to. Unfortunately the best example of this I can think of is at cougarboard, with the little lines on the left of the replies. The issue with the threading is when there are more and more replies to replies, the indenting gets out of control and mushes the content into a narrow window. It is especially bad on mobile. I fixed up the mobile a bit, but it's not great. The replies, not matter how many there are, go on forever with no "next page" or paging. That's kind of lame. Below is a threaded example.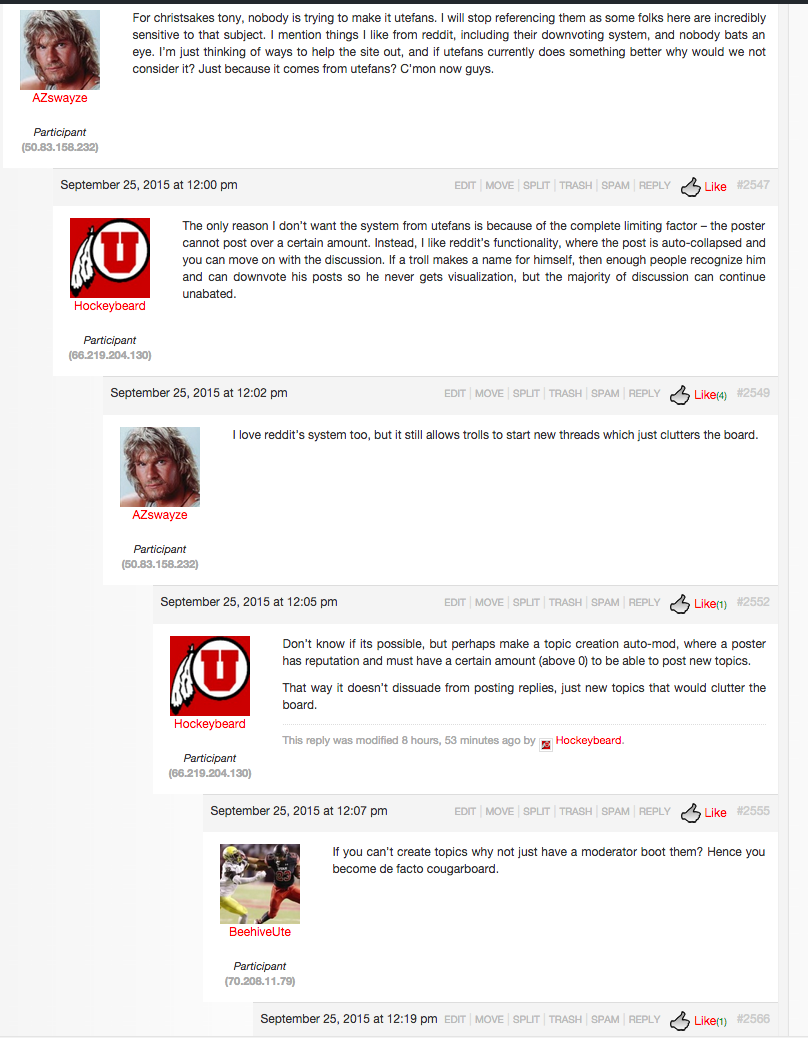 The thing I LIKE about the threading is that you can somewhat tell who is replying to who.
A few minutes ago I switched threading off. It makes the replies, all posts, align vertically. It is much more sharp looking and displays awesome on mobile without ever squishing the posts into smaller and smaller pieces. It also adds paging which I can control, so like 10 posts and then you hit "next page" or #2 or whatever. Below is a non-threaded example.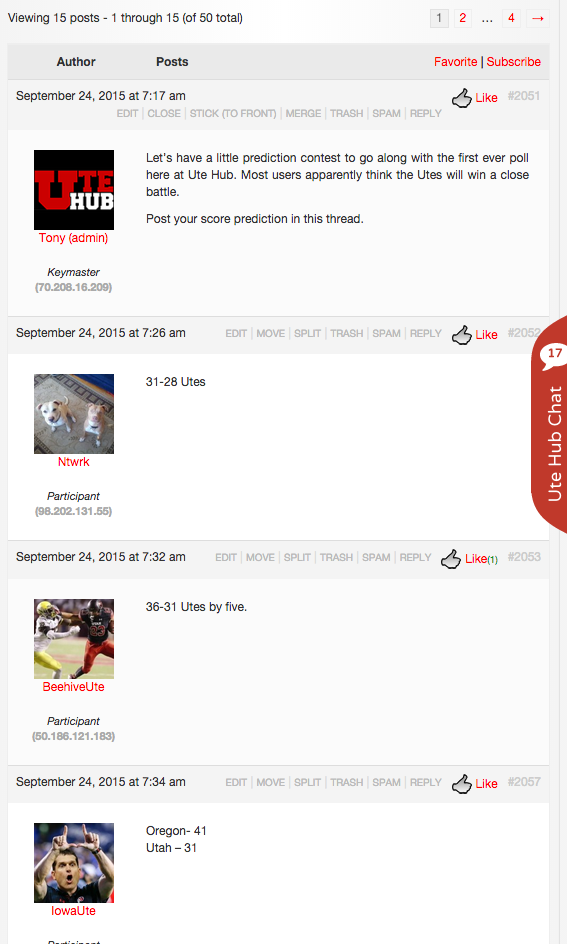 I like non-threaded because it looks better, especially on mobile. The drawback is that I can't tell who replied to who…. They're just all replies under one topic.
Let me know what you think. I'm trying to make it better and both have their good and bad points.