The Rice-Eccles Stadium expansion is complete and the season has started. Here are some new aerial photos and oh boy do they look great. Absolutely beautiful.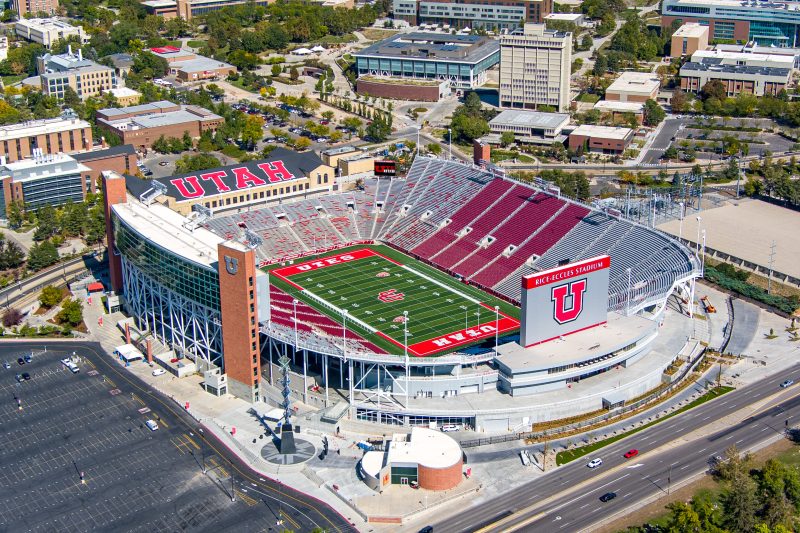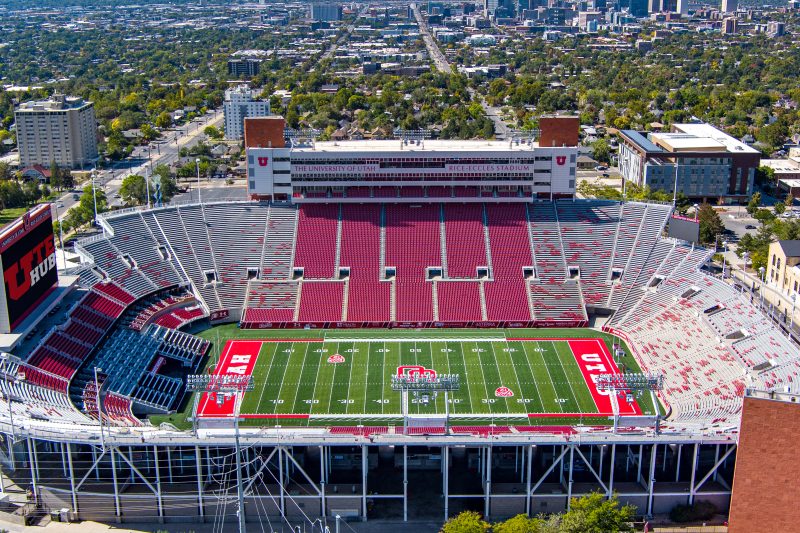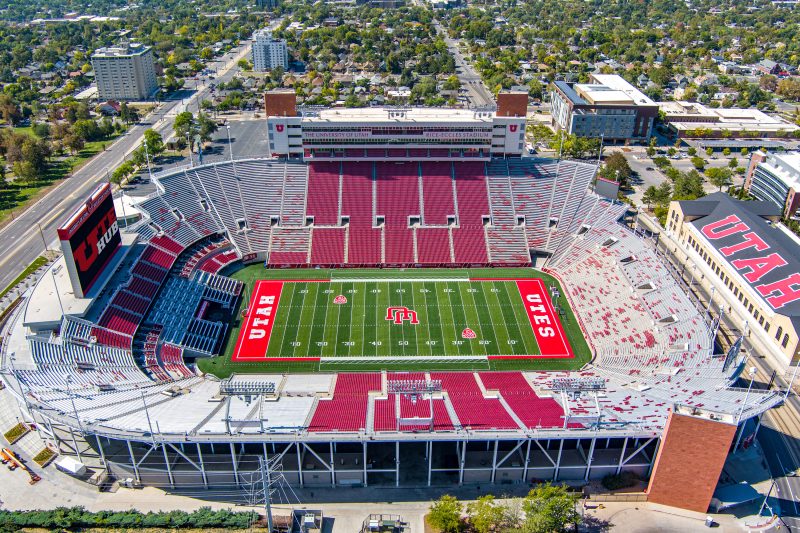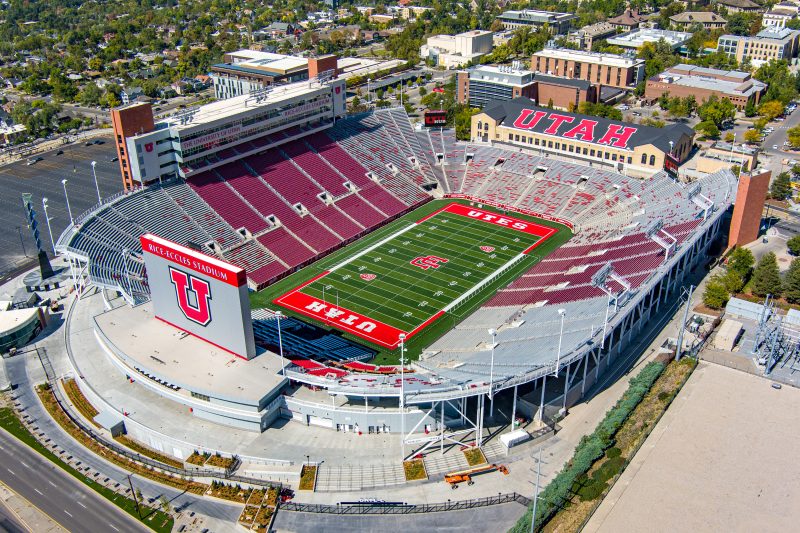 When I stop by the cemetery to visit my mom (RIP), I always bring my killer drone to capture some aerial photos of the Rice Eccles Stadium construction progress. I made a stop today and despite the smokey air, got some great shots of the new construction. Enjoy.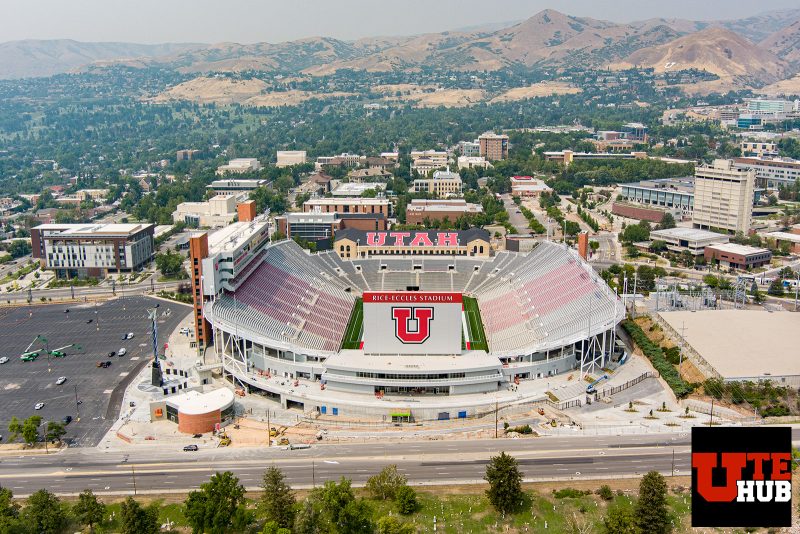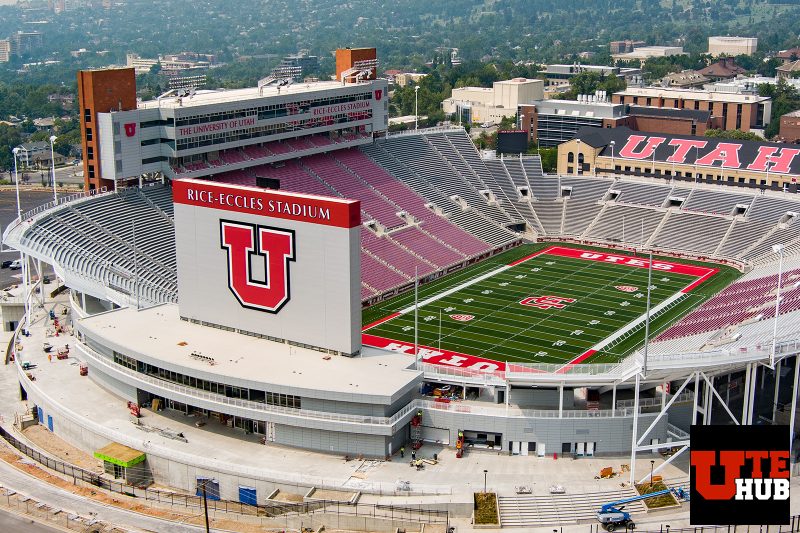 (more…)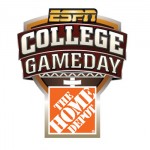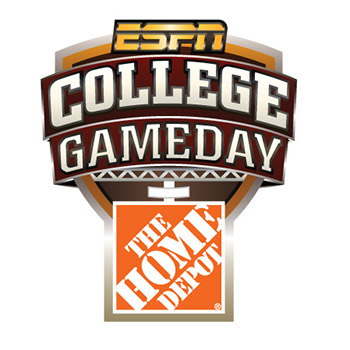 SALT LAKE CITY – ESPN College GameDay is coming to the University of Utah this weekend, with a variety of shows airing from Presidents Circle starting at 10 a.m. MT Friday and concluding at 10 a.m. Saturday. All events are free and open to the public. No. 5 Utah will host No. 23 California Saturday at 8 p.m. MT in a game that will be televised by ESPN.
ESPN will begin broadcasting shows from Presidents Circle on Friday from 10 a.m. to 3 p.m. MT with a live show scheduled from 12:00-12:30. It will be a carnival-like atmosphere on Friday with sponsors such as Pizza Hut, Home Depot, Coke Zero and Cheezit offering promotional items, food sampling, games and a sign-making competition.
Beginning at 6 p.m. Friday, overnight camping will be permitted in Presidents Circle. All camping gear must be cleared by 4 a.m. Saturday and fans will be admitted into the GameDay site starting at 4:30 a.m. The first 300 people in line will earn a place in the pit, located immediately adjacent to the GameDay set. While signs are encouraged, fans should be aware that prohibited items include projectiles, signs on sticks, food or drink, backpacks or purses.
People with Crimson Club tailgate passes may begin parking in the Guardsman Way lot at 10 p.m. Friday or when the lot is cleared. Fans with the proper parking pass who choose to camp in other lots around campus may begin setting up after 6 p.m. Friday.
On Saturday morning, there will be free parking for the general public in the Merrill Engineering lot and fans are encouraged to arrive at the GameDay grounds on Presidents Circle by 5 a.m. for the start of the live hits.
The ESPN College GameDay show will air from 7 a.m.-10 a.m. and will feature hosts Lee Corso, Kirk Herbstreit, Rece Davis, Desmond Howard, Sam Ponder and David Pollack.
ESPN College GameDay previously visited Salt Lake City in 2004 and 2010.
This post courtesy of the U of U Ticket Office.