If there's a user whose content you do not wish to see, use the Block feature.  A block feature is available now on the Ute Hub app as well as the website. The two are not related.  This how-to relates to the website block feature, not the Ute Hub app's block feature.
How to block a user from the Home Page
Below a topic or reply there is an icon the three dots.  Click this icon to open a pop-up menu which contains the block user link.
How to block a user from a Forum Page
Click the Block user icon (the user with the minus sign) to block a user in the Forum area.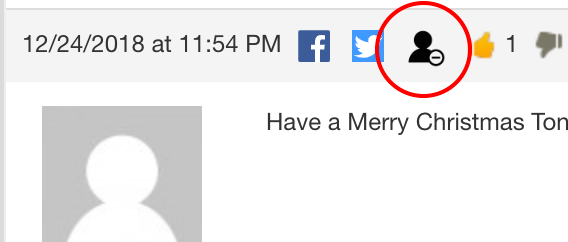 Managing Blocked Users
To manage or "un-block" users, visit the Blocks Page at https://www.utehub.com/blocks.  The blocks page shoes a list of users you have blocked, with a link on each entry to remove the user from your blocks list.  If you forget the location of the blocks list, you can find it in the Hub menu.