To qualify, the person cannot have been a Ute. The person may not even like the Utes, but their actions on or off the field deserve recognition.
I'll start:
Ms. Lambert of New Mexico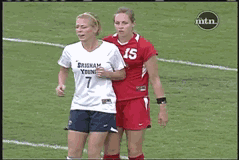 Jeff Ament of Pearl Jam
PS – I put this in the BYU-P category because the enemy of my enemy is my friend.